2023-2024 Student Handbook
2023-2024 Student Handbook
---
Welcome to DMACC
and THANK YOU for starting your academic journey with us.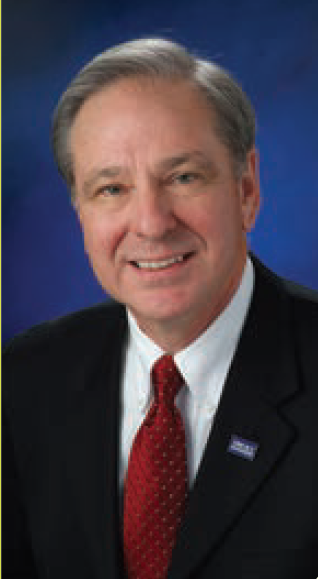 There is a secret to success!
It's really quite simple: Work Hard and Prepare yourself for Opportunity.
DMACC is ready to help you accomplish both objectives and all your goals. Although these may be uncertain and difficult times, if we work together YOU will be best prepared for anything that comes your way. DMACC will provide quality education and support. YOU must focus on your work, take care to protect your health, and seek help as issues present themselves. Following these simple instructions will get you to your degree goal in the shortest time, without interruption.
This handbook outlines the resources available to help you succeed and do your best at DMACC and beyond.
Our ongoing campaign to encourage students to graduate is called "Finish What You Start." The initiative provides additional information, resources and encouragement to support you as you complete your academic goals. Please let us help you "finish what you start." DMACC's faculty and staff will go above and beyond to help you complete your certificate, diploma or degree-all you have to do is ask for help when you need it.
The reason our faculty and staff come to work at DMACC is that they enjoy helping students of all ages and backgrounds tap into the life-improving power of education. On behalf of all my fellow DMACC employees, THANK YOU for enrolling at DMACC. We look forward to helping you prepare for a great future, and I look forward to shaking your hand at graduation!
Sincerely,

Rob Denson
President & CEO
Mission, Vision, Values
MISSION:
DMACC provides quality, affordable, student-centered education and training to empower our diverse communities and to serve as a catalyst for economic development.
VISION:
Improving quality of life, supporting our communities, and cultivating a prosperous Iowa.
VALUES:
Accessible Learning: DMACC provides accessible and affordable life-long learning opportunities.
Diversity & Inclusion: DMACC embraces the differences of individuals, champions mutual respect, and provides enriching environments for growth and understanding.
Quality & Excellence: DMACC delivers high-quality instruction and services utilizing standards of excellence, ethics, and professionalism.
Service: DMACC educates, supports, and provides resources to develop skills and talent for a competitive workforce.
Engagement: DMACC fosters partnerships in and with the communities we serve.
Note to Students:
The DMACC Student Handbook serves as an important resource for students, highlighting a wide variety of topics and services available to students related to life at DMACC.  The handbook also serves as a reference to policies and procedures that define the expectations of our college community. 
It is the responsibility of each student to become familiar with the Student Handbook.  Students must also be familiar with other DMACC publications and documents pertaining to student's rights and responsibilities.  The policies and statements included in the handbook are not a contract and the college reserves the right to change, without notice, the services, policies and procedures of the College.
Des Moines Area Community College is accredited by the Higher Learning Commission, 230 South LaSalle St., Suite 7-500, Chicago, IL 60604. The association's telephone number is 800-621-7440, and their website is www.hlcommission.org. Federal regulations require that Des Moines Area Community College provides to prospective and enrolled students specific consumer information concerning the institution, financial aid and institutional policies. For this information, visit internal.dmacc.edu/consumerinfo.
Nondiscrimination Statement:
Des Moines Area Community College shall not engage in nor allow discrimination covered by law against any person, group or organization. This includes in its programs, activities, employment practices, hiring practices, and harassment or discrimination based on race, color, national origin, creed, religion, sex, sexual orientation, gender identity, age, disability, genetic information (in employment) and actual or potential parental, family or marital status. Veteran status in educational programs, activities, employment practices, or admission procedures is also included to the extent covered by law.
Individuals who believe they have been discriminated against may file a complaint through the College Discrimination Complaint Procedure. Complaint forms may be obtained from the Campus Provost's office, the Academic Deans' office, the Judicial Officer, or the EEO/AA Officer, Human Resources. ADA questions and concerns may be directed to the Section 504/ADA Coordinator at 2006 S. Ankeny Blvd, Bldg 6, Ankeny, IA  50023, phone 515/964-6857, sgbittner@dmacc.edu.  Title IX questions and concerns may be directed to the Title IX Coordinator at 2006 S. Ankeny Blvd, Bldg 1, Ankeny, IA  50023, phone 515/964-6216, title9@dmacc.edu. Questions or complaints about this policy may be directed to the Director of the Office for Civil Rights U.S. Department of Education, John C. Kluczynski Federal Building, 230 S. Dearborn Street, 37th Floor, Chicago, IL 60604-7204, Telephone: (312) 730-1560 Facsimile: (312) 730-1576, TDD 800-877-8339 Email: OCR.Chicago@ed.gov.
DMACC offers career and technical programs in the following areas of study:
Agriculture, Natural & Environmental Science / Architecture, Engineering, and Construction/Arts, Design, and Visual Communication / Business, Management, and Marketing / Education, Public, and Human Services / Health Science / Hospitality and Culinary / Information Technology / Manufacturing / Transportation & Logistics(2021)
---