Print this Page
DMACC Policies and Procedures
DMACC Policies and Procedures
---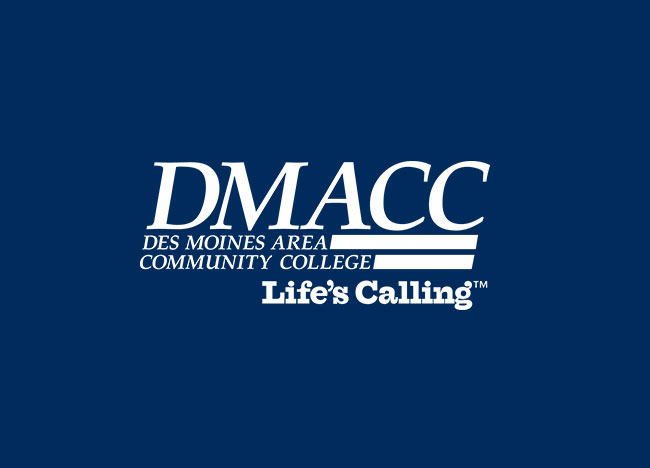 ---
New Policies Pending Adoption
We care what you think! Please take a moment to review the following policies that are currently under review and afterwards send your feedback to feedback@email.com.
Board Policy
A written governance statement on a specific subject adopted by the Board aligned to the Strategic Plan to assist and support the mission and vision of the College.  
District Procedure
A written statement approved by the appropriate DMACC administrator, which provides rules or processes in carrying out or implementing Board policy or otherwise accomplishing the mission of the College and designating responsibility for the required action. Unless a Procedure has implications for change, the Policy and Procedure Commission will not review Procedure changes.
Policy and Procedure Commission Members
| | | | | |
| --- | --- | --- | --- | --- |
| Members | Phone | Position | Location | Email |
| Allen, Shelli | 515-964-6622 | VP, Enroll Serv & Stu Success | Ankeny | sallen14@damcc.edu |
| Crandon, Elizabeth | 515-964-6323 | Professor, Management | Ankeny | etcrandon@dmacc.edu |
| Dickinson, Marc | 515-964-6221 | Professor, English | Ankeny | madickinson@dmacc.edu |
| Doke-Kerns, Jennie | 641-791-1716 | Dir, Justice Imp Comm & Ac Ser | Urban | jadokekerns@dmacc.edu |
| Erkkila, Rachel | 515-433-5025 | Assoc Provost, Boone/Ames | Boone | rrerkkila@dmacc.edu |
| Farlow, Carolyn | 515-965-7067 | Dir, Inst Effectiveness | Ankeny | cdfarlow@dmacc.edu |
| Gehlhaar, Denise | 515-964-6217 | Administrative Assistant 4 | Ankeny | drgehlhaar@dmacc.edu |
| Hildreth, Shelby | 515-433-5024 | Lead Academic Advisor | Boone | sdhildreth@dmacc.edu |
| Isley, MD | 515-964-6855 | VP, Academic Affairs | Ankeny | mdisley@dmacc.edu |
| Julich, Jennifer | 515-633-2405 | Academic Advisor | West | jljulich@dmacc.edu |
| McCarville Kerber, Jeanie | 515-965-7120 | Academic Dean, Bus Mgmt/IT | Ankeny | jamccarville1@dmacc.edu |
| McClure, Christopher | 515-964-6543 | Professor, Mathematics | Ankeny | crmcclure@dmacc.edu |
| Mohrhauser, Megan | 515-964-6626 | Research Analyst | Ankeny | mmmohrhauser@dmacc.edu |
| Owenson, Jenifer | 515-964-6408 | Exec Dir, Human Resources | Ankeny | jsowenson1@dmacc.edu |
| Schettler, Christy | 712-792-8306 | Administrative Assistant 3 | Carroll | clschettler@dmacc.ed |
| Spry-Knutson, Jennifer | 515-433-5205 | Professor, Fitness/Sports Mgm | Boone | jspry-knutson@dmacc.edu |
| Stepleton Hardin, Nicole | 515-964-6271 | Asst. Dir., DEI Student Eng | Ankeny | nmstepletonhardin@dmacc.edu |
| Tweedy, Thomas | 515-964-6846 | Counselor | Ankeny | tntweedy@dmacc.edu |
| Vanderlinden, David | 515-248-7224 | Professor, Chemistry | Urban | dwvanderlinden@dmacc.edu |
| Whitver-Soyer, Kristina | 712-792-8335 | Counselor | Carroll | kmwhitversoyer@dmacc.edu |
---

Print this Page