2016-2017 Student Handbook
[ARCHIVED CATALOG]
2016-2017 Student Handbook
---
Welcome to DMACC
and THANK YOU for starting your academic journey with us.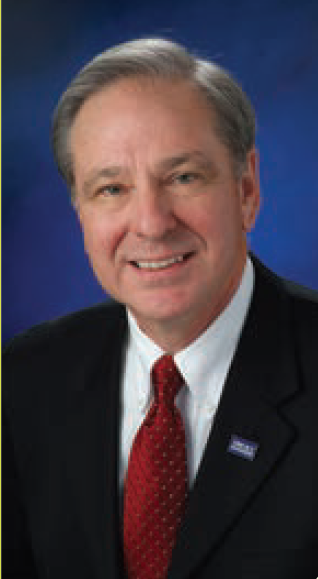 "What's the secret to success?"
It's simply: do your best every day and finish what you start.
DMACC is here to help you accomplish both objectives. We're constantly working to improve the support and resources to help you be successful in your career and in life. Some of these initiatives include more career guidance, extra academic help, an academic honors program for those who seek more challenge, the University-College Transfer Program (UCT@DMACC) for those who plan to transfer to a four-year college or university, a wide range of on-campus clubs and extracurricular opportunities that add both meaning and enjoyment to your college years and so much more.
This handbook outlines all of the resources available to help you achieve your best at DMACC and beyond.
We are launching a new campaign to encourage students to graduate, called "Finish What You Start." The initiative provides information, resources and encouragement to support you as you complete your academic goals. Please let us help you finish what you start. DMACC's faculty and staff will go above and beyond to help you complete your certificate, diploma or degree-all you have to do is ask for help.
The reason people come to work at DMACC is that they enjoy helping students of all ages and backgrounds tap into the life-improving power of education. On behalf of my fellow DMACC employees, THANK YOU for enrolling at DMACC. We look forward to helping you prepare for a great future, and I look forward to shaking your hand at graduation!
Sincerely

Rob Denson
President & CEO
Note to Students:
The DMACC Student Handbook does not address all of the services available or all of the policies and regulations affecting DMACC students. If students have questions or concerns not addressed in this handbook, it is their responsibility to consult appropriate DMACC staff or the full text of policies and procedures available at all DMACC campuses. DMACC students are responsible for being familiar with policies and procedures affecting their activities. Failure to read the policies and procedures will not be an excuse for noncompliance. DMACC reserves the right to change, without notice, the services, policies and procedures of the College. Nothing in this handbook is intended to create nor shall it be construed to constitute a contract between Des Moines Area Community College and any one or all of its students. Des Moines Area Community College is accredited by the North Central Association of Colleges and Schools, 30 N. LaSalle St., Suite 2400, Chicago, IL 60602-2504. The association's telephone number is 800-621-7440 and their website is www.ncahlc.org. Federal regulations require that Des Moines Area Community College provides to prospective and enrolled students specific consumer information concerning the institution, financial aid and institutional policies. For this information, visit www.dmacc.edu/consumerinfo.
NonDiscrimination Policy:
Des Moines Area Community College shall not engage in nor allow discrimination covered by law against any person, group or organization. This includes in employment, hiring practices or the provision of services, and harassment or discrimination based on race, color, national origin, creed, religion, sex (including pregnancy and marital status), sexual orientation, gender identity, age, disability and genetic information. Veteran status in educational programs, activities, employment practices, or admission procedures is also included to the extent covered by law. Individuals who believe they have been discriminated against may file a complaint through the College Discrimination Complaint Procedure. Complaint forms may be obtained from the Campus Provost's office, the Academic Deans' office, the Judicial Officer, or the EEO/AA Officer, Human Resources. For information about the ADA, the Section 504/ADA Coordinator may be contacted at 515-964-6857.  For Title IX questions and concerns contact 515-964-6850.(2016)
---
Back to Top
|

Print-Friendly Page